We are lawlab, Australia's #1 conveyancing service
Our dedicated friendly team of qualified legal advisors are ready to make your conveyance a success whether it is purchasing, selling or transferring the ownership of your property.
We believe conveyancing should be a seamless and convenient process for everyone involved, and with this in mind we have created a new streamlined approach to conveyancing. With digital efficiency, we can coordinate all parties, including solicitors, lenders, real estate agents and brokers, and settle faster.
How we get you set up in 5 steps
1
We call you for your instructions
2
You receive an invite to our platform, Rundl
3
We introduce you to your appointed legal advisor
4
You supply us with requested documents
5
Congratulations, your sale/purchase is now in process
A legal adviser will help you every step of the way
You will be appointed a lawlab legal adviser who will handle your conveyance. They will guide you and advise you through the process. They will research into the property in order to prepare your contract to make sure you are protected and get the best deal.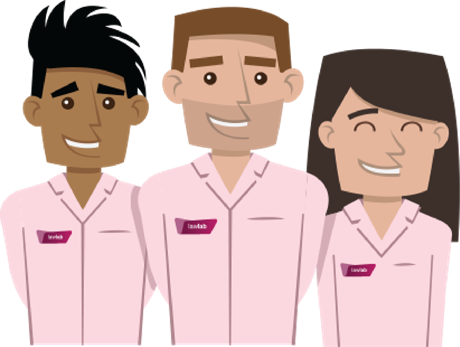 Your whole conveyance in one place
Rundl gives you easy access to the advice and documents we send you as part of the conveyancing process. This is the way we communicate with you throughout the transaction so you can access what you need 24 hours a day 7 days a week. You can also see the status of you matter with real time up-dates and communicate with your other service professionals (e.g. you real estate agent)

lawlab has helped over a hundred thousand customers across Australia
Some frequently asked questions
Ready to start?
Get started to request a formal quote just for you. It takes 1 minute and there's no obligation to proceed.